The trip you pick is customized
according to your time and interest
Sailing
Trips
15 days

9 nights on board
A sailing, hiking and cultural trip
12 days

7 nights on board
A sailing, hiking and cultural trip
13 days

10 nights on board
A sailing, hiking and cultural trip
Overland Tours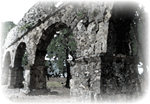 ANCIENT TURKEY

15 days
Western Turkey and Cappadocia
A cultural and archaeological trip
14 days

Wild eastern highlands
A cultural and archaeological trip
CAPPADOCIA

3 days
A wonderland, early Christian ruck-cut churches, houses, underground cities
Antalya Old Town, Perge, Aspendos, Archeological Museum, Termessos, Phaselis, Olympus, Myra, Kekova, ...
Balbius Travel offers gulet sailing and overland trips to Turkey's most fascinating places and the Greek Islands. They are guided tours with selected trip leaders. Hikes on isolated paths with historic places en-route, wonderful food on board and crystal-clear turquoise water are the highlights of the sailing trips. Our overland tours are history, archaeology and culture based with excellent accommodations of non-commercial type.
We designed seven itinerary patterns that cover different parts of Turkey and the Dodecanese Islands of Greece.
We also offer day tours around Antalya. They all have historic, archaeological and cultural touches, moderate hikes
of different intensity. When you pick one of the trips on the left and fix your dates, we tailor it
for you.