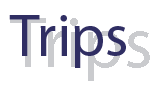 The trip you pick is customized according to your time and interest
Sailing Trips
15 days ▫ 9 nights on board
12 days ▫ 7 nights on board
13 days ▫ 10 nights on board
Overland Tours
ANCIENT TURKEY . 15 days
Western Turkey and Cappadocia
14 days in the eastern highlands
CAPPADOCIA ▫ 3 days
A wonderland & warm hospitability
Antalya Old Town, Perge, Aspendos, Archeological Museum, Termessos, Phaselis, Olympus, Myra, Kekova, ...
Ancient Turkey
15-Day Archaeological, Historic, Cultural and Hiking Expedition in Central and WesternTurkey
Magnificent Istanbul, fantastic Cappadocia and Konya of the whirling dervishes; impressive archaeological and Biblical sites such as Psidan Antioch,
Laodiceia,
Ephesus, Pergamum and Assos; ... then Iliad's Troy and dramatic battlefields of Gallipoli.
TRIP ITINERARY IN BRIEF
FOR A DETAILED ITINERARY PLEASE E-MAIL US
Day 1 – 3 Istanbul, capital to three great empires – Roman, Byzantine and Ottoman. It is the only city in the world that stands on two continents, Europe and Asia. Visit world famous sites such as the Hippodrome, the Blue Mosque,
Topkapi Palace, the great church of Haghia Sophia, Justinian's Basilica Cistern and famous Spice Market. Take a boat trip along the beautiful Bosphorus. Tour Church of the Fish, the ancient city walls and St. Savior in Chora, a Byzantine church with its magnificent mosaics and frescoes and, Mosque of Suleyman the Magnificent, one of the marking figures of Istanbul.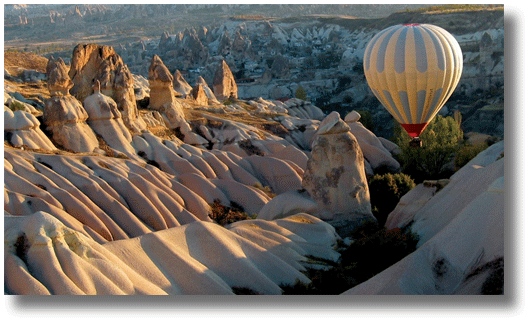 Day 4 – 6 Cappadocia . Rock-fortress of Uchisar that offers a wonderful panoramic view from its top; hike in the beautiful Love Valley; visit Goreme's old monastic center with rock-cut churches and refectories; hike in the lunar terrain of Red Valley; get a pottery experince in Avanos, visit unusual fairy chimneys of Pasa Baglari; walk in Soganli Valley where rock churches were shaped outside as well as inside; explore the underground rock city of Kaymakli.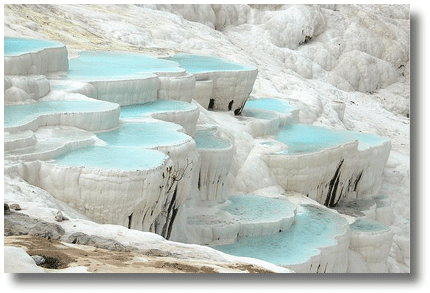 Day 7- 10 . Central Part & Inner West - Hike in Ihlara Valley and visit grand medieval Sultanhani Caravanserai. Then Konya, ancient Iconium and the city of Mevlana Rumi, who founded the Order of whirling dervishes. See Psidian Antioch where St. Paul turned to Gentiles. Visit Laodiceia, one of the seven churches of the Revelation, walk on the white travertine formations of Pamukkale, ancient Hierapolis. Enjoy beautiful Aphrodisias, one of the schools of sculpture of antiquity.
Day 10- 14 . The Aegean Region - Tour Glorious Ephesus, one of the best preserved ancient cities in the world; Artemision, the great Temple of Artemis and one of the Seven Wonders; the House of the Virgin Mary; brilliant cities of ancient Ionia: Priene, Miletus, Didyma - Priene was home of Bias, one of the seven sages; Miletus where Thales, the father of ancient Greek philosophy was raised; Didyma has a huge oracular temple from the Archaic Period. Visit ipressive Asclepieum, an ancient medical center; Acropolis of Pergamum where the first page in the book in the history was written. View Lesbos Island from the acropolis of Assos, a jewel of archaeology; explore nine superimposed pre-historic cultural levels of Troy. Visit the battle fields and war memorials of Gallipoli, drive back to Istanbul.
Depart on Day 15