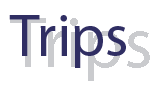 The trip you pick is customized according to your time and interest
Sailing Trips
15 days ▫ 9 nights on board
12 days ▫ 7 nights on board
13 days ▫ 10 nights on board
Overland Tours
ANCIENT TURKEY . 15 days
Western Turkey and Cappadocia
14 days in the eastern highlands
CAPPADOCIA ▫ 3 days
A wonderland & warm hospitability
Antalya Old Town, Perge, Aspendos, Archeological Museum, Termessos, Phaselis, Olympus, Myra, Kekova, ...
Easternmost Turkey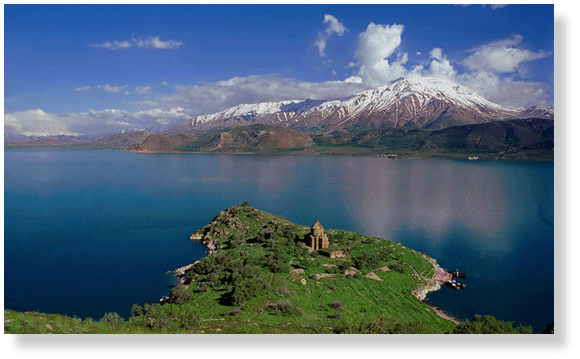 14-Day Hiking and Cultural Adventures in the Easternmost and the Black Sea Regions of Turkey
This trip takes you from beloved Istanbul to the wild terrain of Easternmost Turkey. Exotic antiquities, mystery of Noah's Ark,... and the Black Sea region with extraordinary natural beauties and historic values.
TRIP ITINERARY IN BRIEF
FOR A DETAILED ITINERARY PLEASE E-MAIL US
Day 1, 2 . Istanbul, capital to Roman, Byzantine and Ottoman empires. You arrive on day 1 and the next day we tour Istanbul's great monuments such as Roman Hippodrome, the exquisite Blue Mosque, the great church of Haghia Sophia, the huge Basilica Cistern and Topkapi Palace, the home and administrative center of Ottoman Sultans for 400 years.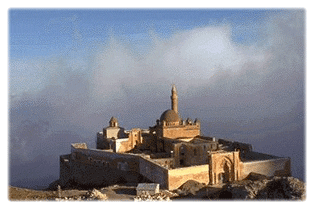 Day 3 - 5

. Inner East - Fly to Van and visit impressive historic places around Lake Van such as a marvellous Armenian church on Akhdamar Island, impregnable Urartian fortress remaining from early Archaic period and a medieval castle of a land lord. Glamorous Ishak Pasha Palace and legendary petrified Noah's Ark amazes us around Dogu Beyazit. Visit Ani, the capital of the medieval Armenian principality, Kars for formidable castle and Russian structures from W.W.I.


Day 6 - 13 . Black Sea Region: Kackar Mountains Trabzon, Ordu - Wilderness of dazzling mountains and "yayla"s, the alpine pastures, located at high altitudes at the foot of the Kackar Mountains are fascinating. Hike and visit medieval castels, bridges and glacier lakes, meet the local people, the wittiest in Turkey. Discover the city of Rize and the old monuments of Trabzon (Trebizond). Marvellous Sumela Monastery, the largest and the most impressive Byzantine monastic establishment in Asia Minor, stands at some three hundred meters above a rushing stream in the valley below. Stay in Ordu, the hazelnut center of the world. Visit a popular local craftsman making hand-made clarinets in the inner part of Ordu province; remember Jason, the mythical hero who quested for the golden fleece with the Argonauts at Cape Yason. Get back Trabzon and visit Church of Haghia Sophia and see more about the city, and fly back to Istanbul.




Day 14 . Depart