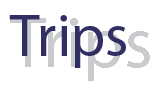 The trip you pick is customized according to your time and interest
Sailing Trips
15 days ▫ 9 nights on board
12 days ▫ 7 nights on board
13 days ▫ 10 nights on board
Overland Tours
ANCIENT TURKEY . 15 days
Western Turkey and Cappadocia
14 days in the eastern highlands
CAPPADOCIA ▫ 3 days
A wonderland & warm hospitability
Antalya Old Town, Perge, Aspendos, Archeological Museum, Termessos, Phaselis, Olympus, Myra, Kekova, ...

Lycian Coast
15-Day Hiking, Sailing & Cultural Adventure Along the Coast of Ancient Lycia in the Mediterranean
Every step takes you to another natural beauty and trace of a past civilization. Istanbul, Ephesus...then nine nights on board
cruising on a traditional wooden boat, a
gulet
TRIP ITINERARY IN BRIEF
FOR A DETAILED ITINERARY PLEASE E-MAIL US
Day 1, 2 . Istanbul, capital to Roman, Byzantine and Ottoman empires. Great monuments such as Roman Hippodrome,
the exquisite Blue Mosque, the great church of Haghia Sophia, the Basilica Cistern and Topkapi Palace, the home
and administrative center of Ottoman Sultans for 400 years.
Day 3, 4 . Izmir, Selcuk; the House of the Virgin Mary and the Artemiseum, one of the Seven Wonders of the World; Biblical
Ephesus and board our wonderful private gulet in Marmaris.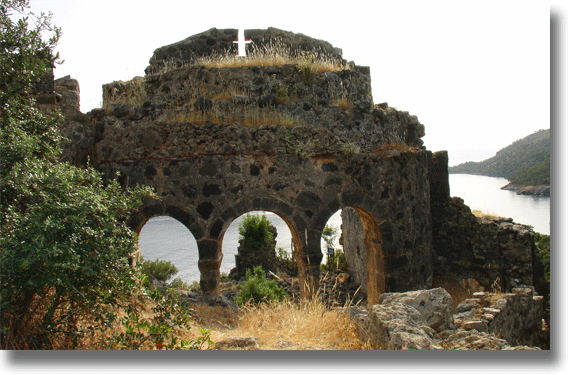 Day 5 – 13 . On Board - Crystal clear water of picturesque coves, hikes on the ancient trails, visits to marvellous historic sites, delicious meals on board and at selected restaurants are the highlights of this trip.

Caunus and Dalyan delta; Lydae between Ag Limani cove and the bay of Sunken Bath; charming seaside town of Fethiye; monastic Gemiler Island and weird ghost town of Kayakoy; Xanthus, the city of the most heroic people of the history; Patara, birthplace of St. Nicholas; Bezirgan Village for lunch at a family home; Kas, a lovely coastal town; sunken ancient ruins in the Kekova area;

Myra where St. Nicholas was bishop; superb Lycian ruins of Arycanda in the mountains; ruins of Olympus and hike to Chimaera where a fire-breathing monster was killed by Bellerophon. Disembark at Phaselis, an ancient port town and drive to Antalya. Visit archaeological museum and overnight at one of the best home-type hotels in the old quarter.

Day 14, 15 . Hike Termessus, located on the top of the mountains. Termessians are mentioned in Iliad as brave warriors and they proved it when Alexander failed to conquer their city in 333 BC. Afternoon flight to Istanbul. Depart on day 15.